Changing lives,building dreams
COME EXPERIENCE REFRESHING MOMENTS
Shiloh Tabernacle is a church that believes Jesus, lives Christ and makes Him known to others.
Our desire is to build a home for the distressed, discontented, disillusioned and hurting so that can meet and know God.
We want to make it place where the weary and heavy laden can find rest in Jesus the prince of peace.
We want to see their physical and spiritual lives transformed and their dreams awakened so they can reach out for them.
Our only and fervent passion is to reach and touch one soul at a time, introducing them to the saving knowledge and power of Jesus so that once transformed and equipped,
they too can arise and influence others to
know and live Christ.
We believe in the people of God and believe that everyone has a purpose and a calling on their lives – our mission is to help them realise their potential so they can faithfully serve their God, live fulfilled lives and ultimately
make their world a better place
Senior Pastors of Shiloh Tabernacle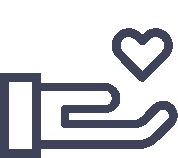 Give, and you will receive. Your gift will return to you in full—pressed down, shaken together to make room for more, running over, and poured into your lap.
Serve with our
Women's ministry
Serve in our Mens' ministry
Our mission is to be a build an inclusive multicultural community of faith that knows Jesus - lives Jesus and makes Him known to others through the living Word of God.
We are called to make disciple-makers